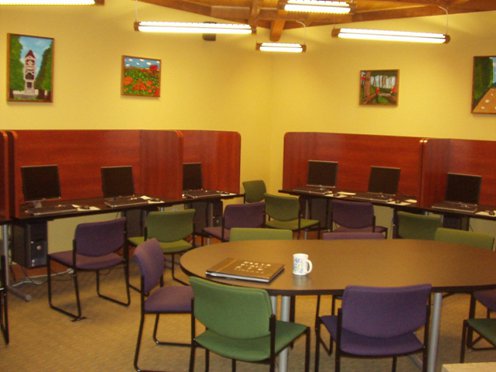 The Library has 10 Windows XP computers for adult patron use, and 2 Windows XP computers for Youth. All computers have filtering options available to users.
All that is needed to use a computer is a library card. Guest passes are available upon request.
Patrons can print (black and white only) from any computer. Copies are 10 cents a page.
In addition to Internet Explorer and Firefox, the following software is available:
Microsoft Office 2007 Suite (Word, Excel, PowerPoint, Outlook)
Google Earth
The Magic School Bus Games
Mavis Beacon Teaches Typing
The library also has available free WIFI access (9 am to 9 pm) to anyone who wishes to use their own laptop computer. Again, all that is needed to log in is a library card.
FAX service is available at the library for $1 a page.
A scanner/printer is also available for patron use for 10 cents a page.