Debbie Brodie

Debbie Brodie is our Library Director. Debbie grew up in Sacramento and met her husband Paul at the University of Washington where she majored in Art History and Anthropology. She got her Master of Library Science degree from the University of Oregon and enjoyed a 33-year career as Library Director in Hillsboro. After two years of retirement, Debbie was hired as the part time North Plains Library Director just over three years ago.
Her job involves implementing the Library Board's goals to increase operating hours, collections, circulation of materials, and programs. She credits her coworkers – a part time staff of seven outstanding employees, plus a cadre of faithful volunteers – for bringing those goals to fruition and for making the workplace fun for each other and for the public. She says, "North Plains is a great community, the Library is a great place to work, and I love being here!" She is proud to represent North Plains within the Washington County Cooperative Library Services and enjoys the camaraderie of her library colleagues.
Outside the library, Debbie enjoys growing a big vegetable garden each year, going on walks and hiking in the local area, knitting (socks, mostly), and traveling. Paul and she are the proud parents of two grown children, and they enjoy visiting them in Hawaii and in the Dakotas. Her favorite "reads" are non-fiction books, especially those about science and nature, and magazines, especially The Week and Cooks Illustrated.
Carol Aldrich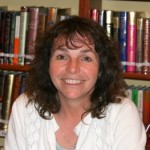 Carol Aldrich is our Volunteer Coordinator for the library. Growing up on a small family farm in Nebraska, she can still remember her first trip to town to visit the library and the thrill of discovering the hidden joys inside books. This love of books and stories was further kindled by her mom's bedtime reading of chapter books as she was tucked into bed. Naturally, wherever she has lived over the years, libraries draw her like a magnet.
She feels blessed to work at the North Plains Library as the Volunteer Coordinator/Library Assistant, a job she loves, working with wonderful people she enjoys, and being part of a community that truly cares!
When she's not working at the library, or teaching Physical Education (the other job she dearly loves), her passions are running, hiking, sports, baking, gardening, travel, and last but not least… spending time with friends and family.
Margaret Reh

Margaret (Claska) Reh grew up in Eugene, the third youngest of seven sisters and one brother. She started swimming competitively at the age of seven. She attended the University of North Dakota in Grand Forks, where she continued to swim and earned one of the first athletic scholarships being offered for female athletes. She made captain of the swim team, and it was a chance for her to be more than "just one of the Claska girls." Her intention was to become an occupational therapist.
Instead, she moved to Minnesota where she eventually met and married Tom Reh in 1983. Over the next several years, the Rehs lived, studied and worked in various states. In 1997, Tom secured a position at Intel, and the Rehs moved to North Plains. This is where Margaret was to secure her long time dream of being a full-time at-home mom. While busy mothering, Margaret also enjoyed volunteering so much that in 2001 she was pronounced Volunteer of the Year by the City of North Plains.
Margaret has worked part-time at the library since its inception, pre-2006. She serves as the library's cataloguer, making sure the new books and DVDs are entered into the online WCCLS catalog properly. She can be found at the public checkout desk on Monday and Thursday afternoons and on Wednesday evenings. Margaret is currently taking a turn as the President of the Friends of the Library, the private, non-profit 501(c)3 entity that raises funds for library materials and programs and that hosts the One Book One Community reading event each February.
Margaret and Tom are most proud of their two daughters, Jennifer and Stephanie, who are both attending college in Oregon.
Sam Ramirez

Sam Ramirez was born in Yakima, Washington and moved to Oregon at the age of thirteen. He grew up bilingual – Spanish-English, his parents being from the beautiful, historically rich city of Morelia, in central Mexico.
After graduating from Forest Grove High School, Sam obtained his degree in Information Technology from ITT Tech. His résumé also boasts experience as a project/technical operations manager for a general contracting firm for which he also currently works.
Sam has been with the North Plains Public Library for the past three years working as a part time Library Clerk and providing technical support. Before employment at North Plains, he shared his skills with other Washington County libraries as a volunteer in his free time. He is pleased to have had the good fortune to hone his skills in this area and to work doing what he genuinely loves.
Sam has passed on his love of reading to his five-year-old son, Julian, who has been visiting libraries since before he could walk. Julian already knows the library is one of the best places to visit, being full of adventures ready to be discovered.
Donna Medica

Donna and her husband moved here 11 years ago from Chicago and haven't looked back. They wanted space to breathe, garden, hike, and bicycle. Donna and Ralph have become stewards of their small woodland, making sure invasive species are eliminated and planting native species on the forest floor.
Donna has always loved libraries and always has books around, so it made perfect sense for her to begin volunteering at the North Plains Public Library. Then, 2 years ago, she was hired to work as a part time Library Clerk. You will most often find her at the checkout desk on Mondays, Wednesdays, and Fridays. Donna finds she is constantly busy with special Library projects, such as fundraising and "weeding."
Donna's fundraising efforts earned over $4,500 for Library materials and programs last fiscal year! She first brought candy sales to the Library. Then, she initiated Craft Nights and even taught herself to knit so she could contribute items to sell at the Garlic Festival and the Christmas Bazaar. From her ample garden, Donna donated vegetable and landscape plants for weekend sales in May. (Donna just can't get enough of gardening, even at the Library where "weeding" means making sure only the best books and media are available for the public.)
Jackie Welch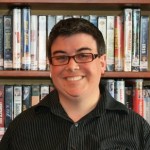 Jackie Welch has been North Plains' Youth Librarian for three and a half years. She earned her BA in cultural geography from Humboldt University in her native California and her Master of Library Science degree from San Jose State University. It is Jackie who plans all the Preschool Storytimes, Super Saturdays for elementary school-aged children, and Teen Programs. She orchestrates the Summer Reading Program for youth and arranges for the performers and programs.
Jackie is also responsible for buying all the new books, magazines, and DVDs for children aged 0-17. She is the go-to person for advice on what to read and view in these categories and is always up on the latest kids' trends. Jackie's favorite literature includes young adult fantasy and graphic novels, and she's fond of animated films, especially Pixar.
Her hobbies outside the Library include camping, archery, playing the recorder, and hanging out with her dog, Dewey.
Heidi Fuiten

Heidi is a native Oregonian, and loves all things Northwest: her garden, her animals (three cats, four hens, and a "rescue" collie), the beautiful autumns, the mountains, and the beaches.
She came to work at NPPL three years ago after volunteering for two years. You will most often find her at the checkout desk on Tuesday, Thursday, and Friday afternoons. Her special responsibilities at work include being the go-to person for checkin and checkout procedures and our Library's liaison to the Washington County Cooperative Library Services for the same. With her degree in English Literature and Creative Writing, it is not surprising that Heidi volunteered to host the Library's new monthly Writers' Group. This has proven to be one of our must successful undertakings, with steady growth in attendance since the group began meeting in June.
Heidi's husband, J.D., is also a native Oregonian. They both love to travel, and their favorite mode is by private plane, especially to the out islands of the Bahamas.
Sheila Nelson

After volunteering at NPPL for over nine years, Sheila Nelson was hired as our newest Library Clerk. In order to help with the increased volume of materials passing through the gates of our library, she will be seen at the front desk for the majority of her time. Her love of books, sense of order, and friendly nature make for a fine fit at the checkout desk.
Sheila and her husband met at The Ohio State University and traveled to all four corners of the country before settling in Oregon over twenty years ago. They built their own home and have raised two children on their ten acre parcel off Pumpkin Ridge. Sheila is grateful for the sense of community that this Library brings to all who use it and is both proud and happy to be contributing to its strong and vital presence.
Larissa Hammond

Larissa, our newest part time Library Clerk who began work in July 2013. Larissa grew up in Indianapolis, Indiana amongst a family of Trinidadians. After attending Architecture school for a number of years, she finally settled with her degree in Arts and Letters from Portland State University. Larissa went on to get her MFA in Applied Craft and Design from the Oregon College of Art and Craft / Pacific Northwest College of Art and recently graduated with a focus on print and making books.
Aside from her practice as an artist, Larissa enjoys spending time with friends, family, and animals. Other than reading, her favorite activity is long distance walking. Larissa also works at the Oregon College of Art and Craft Library, which is a member of the Washington County Cooperative Library Services.