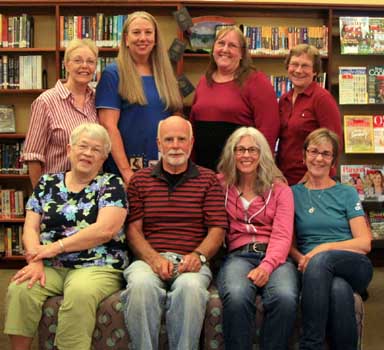 The Friends of the North Plains Public Library (Friends) group is a 501(c)(3) non-profit organization that coordinates fundraising events and activities to benefit the library. The group patterns itself after the national organization joining hundreds of groups in support of libraries around the country.
The Friends are governed by an eight member Board of Directors. They meet regularly, the second Monday of every month at 7 PM at the North Plains Public Library to plan events and fundraising activities. If you would like to become a member of the Friends, you may complete the Online Membership Application Form or print and fill out the Membership Application Form [pdf]. and mail it to:
Friends of the North Plains Public Library
PO Box 525
North Plains, Oregon 97133
or you may email the Friends. They look forward to hearing from you!
---

---

Many Thanks to North Plains RV and Self Storage
The Friends of the Library have been given a free storage unit to house books between sales events. Friends members, city staff, and library staff are very grateful for this donation. We applaud the corporate support shown by owner Jeff Jensen and manager of operations, John Eisenbarth.