ONLINE MEMBERSHIP APPLICATION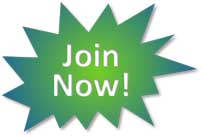 No Obligations: There are no obligations to becoming a Friend of the North Plains Public Library. You are welcome, but not required, to attend our monthly meetings.
Use of Dues: Your membership dues help fund our Library in a variety of ways. The Friends of North Plains Public Library is a totally volunteer organization, so there are no administrative costs. Also, your membership dues may be tax deductible.
Benefits to Library: Each year the Friends donate thousands of dollars toward library materials, programs for children and adults, building support, special collections, and community outreach.
Valued Organization: By joining the Friends you become part of a ten-year organization that helped build our exceptional library.
Join Now! Consider joining the Friends at any level, starting at just $15 for an individual membership, $25 for a family. You can pay with PayPal or by sending a check.
You can pay for your membership using PayPal:
or mail a check to:
Friends of the North Plains Public Library
PO Box 525
North Plains, Oregon 97133