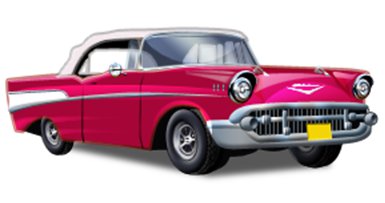 FREE Next Day Pick-up!
Donate your car, boat, truck, RV, Jet Ski or snowmobile to North Plains Public Library and receive a tax deduction. This no cost, no hassle process begins when you contact our fundraising partner, Donation Line LLC at 877-227-7487. Make sure to ask for their extension, 1840. Or you can click here to visit their website.
What can I donate?
We accept most vehicles and vessels including but not limited to cars, trucks, trailers, boats and RV's.
Is my donation tax deductible?
Yes. We are classified with the IRS as a non-profit organizations. Vehicle/Vessel donations made from to us are tax deductible to the full extent of the law.
What do I need to donate my vehicle?
We need the title to the vehicle.
My car hasn't run in years. Can I still donate it?
Yes, we are able to accept most vehicles running or not (exceptions include older vehicles whose value would not offset the cost of towing).
Can you pick up vehicles anywhere?
Yes. Arrangements will be made to pick up your vehicle.
How is the value of my car determined?
There was some recent legislation changes to the vehicle donation industry. Under this new legislation, donors are still able to deduct fair market value for their vehicle donations, but only up to $500. Donations that are greater than $500, the deductibility is based on what the charity is able to sell the vehicle for. If our Car donation Program is able to resell a donated vehicle for more than $500, they will send the donor a follow up donation receipt that indicates the new deductibility amount.
For additional information, the IRS provides a Donor's Guide to Car Donations which sets forth the manner in which the IRS requires you to determine the value of your donated property. Here is a link to IRS Publication 4303 – A Donor's Guide to Car Donations [pdf]
How will the car be picked up?
We will arrange to have your vehicle towed away by a professionally licensed, bonded and insured towing company.
How long will it take to pick up my car?
You will at least be contacted within three or four business days at the most.