Summer Reading at North Plains Public Library!
Every year, the North Plains Public Library  hosts a Summer Reading Program, and all children, teenagers, and adults are welcome to join!
Testing shows that kids who read for pleasure in the summer do better and forget less when they go back to school. And it's not just in reading. Kids who don't read over the summer can slide backward in all subject areas. This can mean a big loss in their literacy growth compared to those who do continue learning all year long. This means the summer months and other breaks from school offer great opportunities for families and caregivers to help improve reading and writing.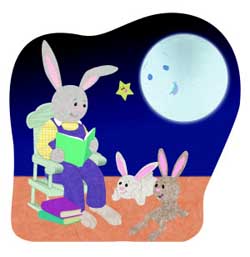 The Summer Reading Program theme for 2012 has a nocturnal focus on books and reading. The Early Literacy (pre-reader) Program and Children's Program slogan is "Dream Big – Read!". For teens the theme is "Own the Night" and for adults the theme is "Between the Covers". There will be hundreds of free programs, activities and prizes for all levels of participants.
Summer Reading Program activities include family storytimes, special programs and performers, and events and programs just for teens. All babies, toddlers, kids, and teens who register for Summer Reading will be given a reading log to record what they read (or what is read to them, for little ones) during the summer.
Visit your library and sign-up June 1. The library will also have a Summer Reading Program information table at the annual North Plains Ice Cream Social held at the Jessie Mays Community Center on Tuesday, June 5 beginning at 6:30 p.m.
Join us all summer long on Wednesdays at 1 p.m. at the Jessie Mays Community Hall for fun programs and activities.

Important Dates for North Plains' Summer Reading 2012: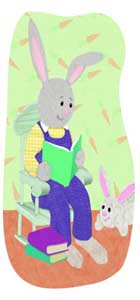 June 1 – July 15 – Summer Reading Program Sign-up

June 27 – Yo-Yo University – 1 p.m. – Jessie Mays Community Center – Professional Yo-Yoers Colin and Greg demonstrate what is now possible with a yo-yo. Those interested in learning how to do it themselves just might be brought on stage for a quick lesson!

July 11 – Komedy 4 Da Kidz – 1 p.m. – Jessie Mays Community Center – A high-energy, very funny one man variety show perfectly suited for family audiences. This wonderfully interactive performance combines physical comedy, jokes, juggling, object balancing andcomedy magic.

July 18 – Presto's Magic Show – 1 p.m. – Jessie Mays Community Center – You will hear lots of laughter, squeals of delight, and oohs and aahs as Presto combines his high-energy, comedic style with amazing magic guaranteed to make young and old wide-eyed with surprise!

July 25 – Mad Science – 1 p.m. - Jessie Mays Community Center – Step into the laboratory and get ready for a spectacular and captivating science show that is highly interactive, educational and entertaining. Mad Science experiments are guaranteed to spark imaginative learning!

August 1 – Rocketry – 1 p.m. – Jessie Mays Community Center – Come learn all about rockets and even make your own to shoot high into the air!

August 8 – Smarty Pants – 1 p.m. – Jessie Mays Community Center – Come learn all about making healthy choices with this exciting interactive theater performance brought to you by the Oregon Children's Theater.

August 15 – Imagineers – 1 p.m. – Jessie Mays Community Center – Ever wonder what it would be like to be an engineer? Come learn all about it at this fun interactive program for 6th GRADE AND UP

August 22 – Reptile Man-End of Summer Party – 6:30 p.m. – Come celebrate the end of the summer reading with the Reptile Man. Meet snakes, turtles, lizards and more! You don't want to miss this party!!

August 23 – Henna Tattoo Party – 6 p.m. – Jessie Mays Community Center – Teens (those entering 6th through 12th grades) – Roving Horse Henna will teach participants all about henna and its application. Everyone attending will be able to receive a non-permanent henna tattoo. This program marks the finale of the Teen Summer Reading Celebration.

August 31 – Summer Reading Program Ends – Last day to hand in Summer Reading log and collect prizes!
---
Summer Reading Carnival photos – 2011