SUMMER READING AT NORTH PLAINS PUBLIC LIBRARY!
Every year, the North Plains Public Library  hosts a Summer Reading Program, and all children, teenagers, and adults are welcome to join!
Testing shows that kids who read for pleasure in the summer do better and forget less when they go back to school. And it's not just in reading. Kids who don't read over the summer can slide backward in all subject areas. This can mean a big loss in their literacy growth compared to those who do continue learning all year long. This means the summer months and other breaks from school offer great opportunities for families and caregivers to help improve reading and writing.
The 2016 Summer Reading Program begins Wednesday, June 1 and it's general theme this year is WELLNESS, FITNESS, AND SPORTS, in keeping with the Summer Olympics. The preschool and children's slogan is ON YOUR MARK, GET SET, READ, the teen slogan is GET IN THE GAME: READ, and the adult slogan is EXERCISE YOUR MIND – READ. There will be hundreds of free programs, activities and PRIZES for all levels of participants.

Summer Reading Program activities include family storytimes, special programs and performers, and events and programs just for teens. All babies, toddlers, kids, and teens who register for Summer Reading will be given a reading log to record what they read (or what is read to them, for little ones) during the summer.
Visit your library and sign-up June 1. Visit the library table at the annual North Plains Ice Cream Social held on Commercial St. at the Farmers' Market on Thursday, June 2 beginning at 6:30 p.m. where information will be distributed about this year's Summer Reading program along with a special goody bag.
ADULTS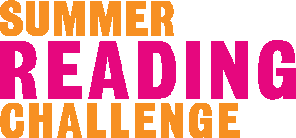 Library staff, volunteers, Board and Friends members are issuing a challenge to the adults of greater North Plains to reach a goal of collectively reading 500,000 pages by the end of summer. There will be weekly contests with prize drawings.
Look for the Library table at the North Plains Ice Cream Social on Thursday, June 2, where goodie bags and information will be distributed. Let the friendly competition begin!
PRESCHOOLERS AND FAMILIES


Join us at at Jessie Mays Community Hall on Wednesday, June 29 at 11:30 a.m. for the Little Tykes Summer Reading Kickoff. Stretch, Dance, Play! Smooth or sharp, strong or light, express yourself with all your might! Jumping, spinning, leaping, soaring – so many ways to move! Join Growing Arts movement educator Iris Nason for an engaging creative dance experience. Children learn sign language, body awareness and creative self-expression while connecting with new friends and families as they sing, sign, stretch, dance and play! Designed for children 0 to 6 years old. (This event is in lieu of Storytime this day at the Library.)
TEENS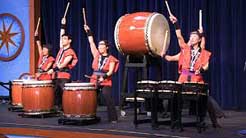 On Thursday, July 14 at 3 p.m. at the Jessie Mays Community Hall, feel the power of the Taiko rhythm! Learn aspects of Japanese Taiko drum-playing such as stance, traditional rhythms, and playing with partners. Create your own rhythms and be prepared to be LOUD! This teen event is open to those entering grades 6-12.




On Thursday, July 28 at 3 p.m. at the Jessie Mays Community Hall, join Darren Davis of Bluewater Productions for a Graphic Novel Workshop in which he will be demonstrating and teaching how to draw comics. This teen event is open to those entering grades 6-12.
SCHOOL-AGED CHILDREN AND FAMILIES
Wacky Wednesday. During the summer months, the library's monthly Super Saturday events are replaced by weekly Wacky Wednesday events. Join us at the Jessie Mays Community Hall each Wednesday afternoon for eight weeks throughout the summer at 1 p.m. for an hour of free entertainment and fun. The library sponsors programs for children as part of its Summer Reading activities. Three children's programs and one teen program are provided by the Washington County Cooperative Library Services (WCCLS). All ages are welcome. This year's lineup includes:
July 6 – Mad Science
Summer, Sports and Science! Let Mad Science show you how athletes use physics to keep their balance and manipulate gravity. Help our Mad Scientist light the Mad Science Olympic Torch and learn how physics and nutrition can help you throw farther, jump higher, and run faster. Join in some fun activities that will show you how science and sports are cool together. Come see what it takes to win the race!

July 13 – LEGO Palooza
Come get a taste of our newest school year program, Lego Palooza! This special summer addition runs from 1-2 p.m. We'll provide the LEGOs; you provide your imagination to build fantastic creations. Best for ages 3 and up.

July 20 – Lucky Diaz (WCCLS)
Rock out with the very first Americans to win a Latin Grammy! With smash-hits like "Thingamajig," this bilingual duo is ready to show you why they've been named PEOPLE magazine's "#1 in COOLEST kids' music."

July 27 – Teatro Calamari (WCCLS)
Tim and his puppet pal, Plumkin, retell the story of the Three Pigs with suggestions given by the audience. Don't miss this hilarious and interactive puppet show!

August 3 – STAGES
The STAGES Performing Arts Youth Academy will present ARF, A Real Friend. Since 2010, STAGES has offered a variety of theater classes to children in grades K-12. Come see these talented kids perform!

August 10 – Presto the Magician
This show is perfect for the entire family. Presto brings the amazement of magic, the fun of his unique comedy style, and excitement for reading! His high-energy and audience interaction make him a favorite with children.

August 17 – Reptile Man
(WCCLS Summer Reading Finale Program)
Special Start time: 12:30
Come celebrate the closing of the Summer Reading Program with the Reptile Man. Meet snakes, turtles, lizards and more! You don't want to miss this party!