SUMMER READING AT NORTH PLAINS PUBLIC LIBRARY!
Every year, the North Plains Public Library  hosts a Summer Reading Program, and all children, teenagers, and adults are welcome to join!
Testing shows that kids who read for pleasure in the summer do better and forget less when they go back to school. And it's not just in reading. Kids who don't read over the summer can slide backward in all subject areas. This can mean a big loss in their literacy growth compared to those who do continue learning all year long. This means the summer months and other breaks from school offer great opportunities for families and caregivers to help improve reading and writing.
The 2017 Summer Reading Program begins Thursday, June 1 and it's general theme this year is BUILD A BETTER WORLD. The preschool and children's WCCLS program information is at KIDS, the teen WCCLS program information is at TEENS, and the adult program information is at ADULTS. There will be hundreds of free programs, activities and PRIZES for all levels of participants.
Summer Reading Program activities include family storytimes, special programs and performers, and events and programs just for teens. All babies, toddlers, kids, and teens who register for Summer Reading will be given a reading log to record what they read (or what is read to them, for little ones) during the summer.
Visit your library and sign-up June 1. Visit the library table at the annual North Plains Ice Cream Social held on Commercial St. at the Farmers' Market on Thursday, June 1 beginning at 6:00 p.m. where information will be distributed about this year's Summer Reading program along with a special goody bag.
ADULTS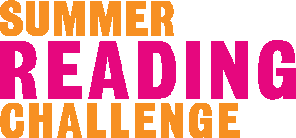 Library staff, volunteers, Board and Friends members are issuing a challenge to the adults of greater North Plains to reach a goal of collectively reading 500,000 pages by the end of summer. There will be weekly contests with prize drawings.
Look for the Library table at the North Plains Ice Cream Social on Thursday, June 1, where goodie bags and information will be distributed. Let the friendly competition begin!
PRESCHOOLERS AND FAMILIES

Join us at at Jessie Mays Community Hall on Wednesday, June 28 at 11:30 a.m. for the Little Tykes Summer Reading Kickoff. Emmy Blue will share her very own bright and happy fairy tales, folktales and legends about the magical creatures who live deep in the enchanted forests of the Pacific Northwest. All participants will receive a magical stone from the enchanted forest! (This event is in lieu of Storytime this day at the Library.)
TEENS
July 25 – 2-4 pm at the Jessie Mays Community Hall – LeBrie: Freezer Paper Stencils

Freezer paper is a widely available material with miraculous properties. We'll cut stencils out of freezer paper, exploring the concept of positive and negative space. Then we'll fuse the stencils to fabric using an iron on a low setting, and apply fabric paint. When the freezer paper is removed, a crisp, one-of-a-kind image appears. All of the materials we'll use are readily available, and teens will leave the class armed with the skills to do this project on their own at home.

August 1 – 2-4 pm at the Jessie Mays Community Hall – REWild

Learn how to rub sticks together to make a fire, and how to make the most ancient stone tools known to humanity. These skills will connect everyone to our past, teach us about who we are and where we came from, and provide knowledge that could help us in the future.

SCHOOL-AGED CHILDREN AND FAMILIES

Wacky Wednesday. During the summer months, the library's monthly Super Saturday events are replaced by weekly Wacky Wednesday events. Join us at the Jessie Mays Community Hall each Wednesday afternoon for eight weeks throughout the summer at 1 p.m. for an hour of free entertainment and fun. The library sponsors programs for children as part of its Summer Reading activities. Three children's programs and one teen program are provided by the Washington County Cooperative Library Services (WCCLS). All ages are welcome. This year's lineup includes:

July 5 – Border Collies Int'l K-9 Team

Rescued border collies play football, basketball, baseball, soccer, perform skits & show off their world class Frisbee skills! All ages welcome, free popcorn!

July 12 – Vicki Gasko Green

Vikki Gasko Green has performed her one-woman ventriloquism show at libraries and schools all over the world. Her family-friendly show features puppets, stories, and fun!

July 19 – Michael O'Neill

Michael O'Neill is the Co-founder of Nomadic Theatre Co. and is acting, directing, and clowning
extraordinaire. Join him for family fun and lots of laughs!

July 26 – STAGES Theater Troupe

The STAGES Performing Arts Youth Academy will present it's
patriotic-themed musical, American Voices. Come see
this fun show and watch these talented kids perform!

August 2 – Rick Huddle

Rick Huddle combines physical humor, theatrical storytelling, and music to put on variety shows that go beyond mere entertainment. Parents and children will laugh, sing, and play their way to a deeper understanding of each other.

August 9 – Reptile Man

August 16 – Carnival