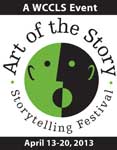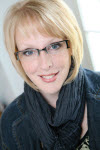 The Washington County Cooperative Library Services (WCCLS) hosts the 9th Annual Storytelling Festival April 13 – 20. You can see the entire festival schedule at the Art of the Story Festival website.
The North Plains Library performance will take place at the North Plains Elementary School on Thursday evening, April 18, 2013 at 6:30 pm and will feature National Storyteller Kim Weitkamp, who will tell stories, sing and play guitar in a family friendly performance. Kim is a nationally known storyteller, humorist, singer and songwriter who has taken home an armload of awards and recognitions. The Oregonian said: "Kim studs her storytelling performances with bits of musical Americana that match the sweet and gentle tones of her narrative." Her material is geared towards adults but is safe for kids!
Her material has been played on NPR affiliate stations as well as Sirius Radio. A favorite with audiences, Kim travels the continent full time performing in theaters and at festivals. She has made numerous television appearances, hosted a successful morning show and has keynoted for some of Forbes most recognized companies, as well as for high profile non-profits.
Kim will lead The Business of Story Workshop on Saturday, April 20th at Tualatin Library. Her workshop presents a hard look at the business side of story—from marketing, to booking, to creating web pages and CDs. Owning three entertainment-related companies that deal with artist booking, CD recording and design, marketing and publicity, Kim draws from a deep well of experience.
The week-long storytelling extravaganza takes place at various WCCLS member libraries, the Glenn & Viola Walters Cultural Arts Center in Hillsboro, Centro Cultural in Cornelius and the North Plains Elementary School.
The festival performances are designed for the enjoyment of adults and children ages 6 and up, unless otherwise noted. We look forward to seeing you at the events coming up in April!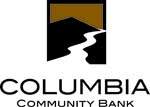 We want to especially thank Columbia Community Bank for their support of our North Plains event. Also we want to thank the sponsors whose support helps us bring this great festival to Washington County residents. The Art of the Story Festival is supported in part by grants from the Regional Arts and Culture Council and each of the local Friends of the Library organizations representing WCCLS member libraries, with additional in-kind services provided by Pamplin MediaGroup, Courtyard by Marriott, ProGraphics Services, Glenn & Viola Walters Cultural Arts Center, Recology, Stash Tea and the Portland Storytellers' Guild. Thanks to all!
---
Hearing Voices – 2012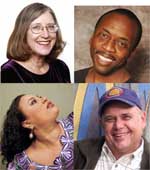 FINALE – SATURDAY – APRIL 14, 2012 at 6:30 PM
The North Plains Public Library was pleased to host the Final Concert of the Hearing Voices Storytelling Festival at the Pumpkin Ridge Golf Course in North Plains.
The concert featured all four of the 2012 guest performers: Leslie Slape, Habiba Addo, Kirk Waller and Tim Tingle.
Tales told covered a rich range of experience and geography. The performers shared stories from Russia and West Africa, and some from closer to home as well, including legends from the South and traditional Native American tales.
---
Hearing Voices – 2011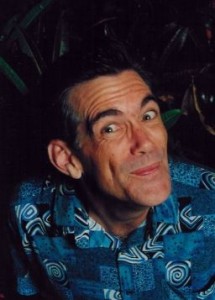 WEDNESDAY, APRIL 13th, 2011 at 7 PM
The North Plains Public Library is pleased to present Jeff Gere, a national storyteller from Hawaii, to perform at the Pumpkin Ridge Golf Course in North Plains as part of this year's Hearing Voices program.
Jeff Gere is a master storyteller. He blends talents as painter, puppeteer, mime, teacher, and director into a performance style, which has electrified audiences of every age throughout Hawaii and the mainland for two decades. Jeff's physical energy, wide range of voices, morphing elastic face and clear characterizations make his performances unforgettable events. Jeff becomes his stories!
Refreshments will be served.
---
Hearing Voices – 2010
LIFE, LEGENDS, HISTORY AND FOLK TALES COME ALIVE THROUGH THE MAGIC OF STORYTELLING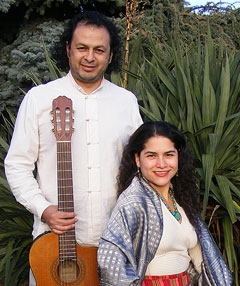 FRIDAY, APRIL 16TH, 2010 AT 7 PM
NUESTRO CANTO PRESENTS LEGENDS OF MEXICO
Mexico is very well known for its legends, myths and tales. There are legends since the time of the Aztecs, Mayans, Toltecs, Hucholes, as well as legends after the arrival of the Europeans to the American Continent.
Many of these legends talk about love, nature and everyday life. Nuestro Canto has gathered legends from all over Mexico and composed music especially for each legend they narrate during their performances.
This year's storytelling festival will feature Leyendas de México – Legends of Mexico, an original bilingual performance with masks, movement, dance, songs and music. During the program, participants will learn about geography, history, traditional ancestral music and the different languages still spoken in Mexico.
Free Admission – Suitable for ages 6 to Adult
Friday, April 16, 2010
7:00 pm at
Jessie Mays Community Center
30975 NW Hillcrest Street
North Plains, OR, 97133
Map and Directions
Sponsored by the North Plains Public Library