PROGRAMS
The North Plains Public Library offers a variety of programs and events throughout the year. These programs attract visitors from across the county. In addition to weekly children's storytime held every Wednesday morning and  monthly book club meetings, the library holds numerous yearly programs such as the popular Summer Reading Program and the One Book-One Community programs.
Everyone in the community is welcome to participate in the various programs and events offered by the North Plains Public Library.  Be sure to bookmark the library calendar of events.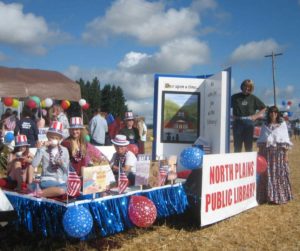 Find out what's happening at the North Plains Public Library and the surrounding area.
Usually meets the last Wednesday of every month at 7 pm. Check the Book Club schedule to find out the current discussion book, future and past discussion books, and dates of meetings.