Preschoolers and Families


Join us at at Jessie Mays Community Hall on Wednesday, June 29 at 11:30 a.m. for the Little Tykes Summer Reading Kickoff.
Stretch, Dance, Play! Smooth or sharp, strong or light, express yourself with all your might! Jumping, spinning, leaping, soaring – so many ways to move! Join Growing Arts movement educator Iris Nason for an engaging creative dance experience. Children learn sign language, body awareness and creative self-expression while connecting with new friends and families as they sing, sign, stretch, dance and play! Designed for children 0 to 6 years old.
This event is in lieu of Storytime this day at the Library.


Library Book Club

On Wednesday, June 29 beginning at 7 p.m. at the Library, the book The Tsar of Love and Techno by Anthony Marra will be discussed.
From the New York Times bestselling author of A Constellation of Vital Phenomena —dazzling, poignant, and lyrical interwoven stories about family, sacrifice, the legacy of war, and the redemptive power of art.
This stunning, exquisitely written collection introduces a cast of remarkable characters whose lives intersect in ways both life-affirming and heartbreaking. A 1930s Soviet censor painstakingly corrects offending photographs, deep underneath Leningrad, bewitched by the image of a disgraced prima ballerina. A chorus of women recount their stories and those of their grandmothers, former gulag prisoners who settled their Siberian mining town. Two pairs of brothers share a fierce, protective love. Young men across the former USSR face violence at home and in the military. And great sacrifices are made in the name of an oil landscape unremarkable except for the almost incomprehensibly peaceful past it depicts.
In stunning prose, with rich character portraits and a sense of history reverberating into the present, The Tsar of Love and Techno is a captivating work from one of our greatest new talents.
New members are welcome to attend. Refreshments will be served.
Summer Reading 2016!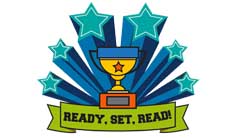 It's that time again! All ages may sign up for the Summer Reading Program at the North Plains Public Library starting Wednesday, June 1.
This year's general theme is WELLNESS, FITNESS, AND SPORTS, in keeping with the Summer Olympics. The preschool and children's slogan is ON YOUR MARK, GET SET, READ, the teen slogan is GET IN THE GAME: READ, and the adult slogan is EXERCISE YOUR MIND – READ.
For a complete schedule of all the North Plains Summer Reading events for Pre-Schoolers, Youth, Teens, and Adults click here. Also, here is the link to WCCLS Summer Reading Program Info.

Children's Storytime

Children ages 0-6 are invited to participate every Wednesday at 11:30 a.m. in the children's section of the Library.
–June 29 In lieu of the usual Storytime at the library, the Little Tykes Summer Reading Kickoff will take place at Jessie Mays Community Hall with Iris Nason of the Growing Arts Center and featuring stretching, yoga, games, dance, music, and singing for children 0 to 6 years old.
–July 6 Storytime with Youth Librarian Jackie: Fireworks
–July 13 Storytime with Miss Barbara: Folktales
–July 20 Special Guest Storytime: Music and Memories with Melvin Van Domelen and Mitch Ward
–July 27 Storytime with Miss Carol: Chickens and Foxes
Book Babies Storytimes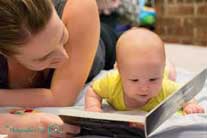 Babies 0-12 months are invited to hear stories, enjoy finger plays, and share songs and rhymes with Early Childhood Specialist Lauren every Wednesday at 10:30 a.m. in the children's section of the library.
This is a free program that precedes the library's regular Storytime for children up to 6 years old.




NEW Location for the Friends Online Book Sales Project


The Friends of the North Plains Public Library online book sales location has moved from the Jessie Mays Community Hall Annex to the Yellow House across the street from the library. The address is 31311 NW Commercial Street. Here are two ways the Friends can use your help:
1) Bring your donations of gently used Books, DVDs and Audio Books to the Yellow House. Please leave the books on the front porch in the plastic container provided.

2) Join us by giving 2 hours of your time a week to help list books for sale on Amazon. We will teach you how!
Email contact for more information: friendsnppl@gmail.com.
Math and Science Tutor Available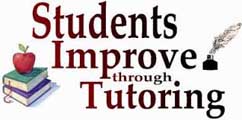 North Plains Public Library now has a math and science tutor to assist students. Volunteer Stacie will be available for two half-hour segments each Saturday morning, one from 10-10:30 and the other from 10:30-11. She will help in math from an elementary school level through calculus and in the sciences from an elementary school level through the college level.
Call the library at 503-647-5051 to sign up for a free tutoring session.


Art Exhibit

The art exhibit in June features photographs by North Plains' native Alicia Kroell.
Alicia is interested in travel and the tourists that come with the territory. She recently spent a year teaching English in Prague and traveling throughout Europe. Visiting many "must-see" sites, she was intrigued by the collective experience of tourists. The guides we follow, the souvenirs we buy, and even the photos we take all have a certain likeness; but, for the traveler, it's remarkably unique. Alicia studied Studio Art and Photography at Lewis and Clark College in Portland. She continues to live and work in Portland as a freelance photographer.



June Quilt Display

The quilt to be displayed in June will be a favorite for fishermen. The trout-fishing pattern contains five trout appliques and embroidered trout fly designs. North Plains' resident Renee Wallace made the quilt as a gift for her husband, who loves to fly-fish.
This is a 57" x 76" creation produced by Lunch Box Quilts, LLC.




Morning Coffee Cart

We want you to think of the North Plains Public Library as your "third" place – the place besides home (number 1) and work (number 2) where residents automatically know to go for meetings, to take classes, to hang out. This is about the LIBRARY being the living room or the front porch of our community.
Although regular library services (computer access, staff assistance) are not available until 10 a.m., we now open our doors every weekday morning at 8 a.m. for you to come have a cup of coffee ($1 for 12 oz, $.50 for refills), read a newspaper (USA Today, Oregonian, Hillsboro Tribune, Hillsboro Argus) or magazines, and check out holds and other library materials on the SelfCheck machine.
Come enjoy our beautiful library and what it has to offer while enjoying a fresh brew, served by our dedicated cadre of Library Volunteers.

Wacky Wednesdays!
During the summer months, the library's monthly Super Saturday events are replaced by weekly Wacky Wednesday events. Join us at the Jessie Mays Community Hall each Wednesday afternoon for eight weeks throughout the summer at 1 p.m. for an hour of free entertainment and fun. The library sponsors programs for children as part of its Summer Reading activities. Three children's programs and one teen program are provided by the Washington County Cooperative Library Services (WCCLS). All ages are welcome.
This year's lineup begins with:
July 6 – Mad Science

Summer, Sports and Science! Let Mad Science show you how athletes use physics to keep their balance and manipulate gravity. Help our Mad Scientist light the Mad Science Olympic Torch and learn how physics and nutrition can help you throw farther, jump higher, and run faster. Join in some fun activities that will show you how science and sports are cool together. Come see what it takes to win the race!

All ages welcome.
Click here for a complete schedule of events in North Plains.
Meet Our Newest Staff Member, Brianna Sowinski


Brianna Sowinski received her BS in History at Portland State University. She will begin taking classes from San Jose State University in the fall to pursue a Master of Library and Information Science degree. She is thrilled to join the North Plains Public Library as a Library Clerk.
Besides reading fiction, Brianna enjoys cooking, playing video games, hiking with her husband Casimir, and gardening with her cat, Cat.




Writer's Group

This group is currently taking a hiatus. In the fall, it will be determined if members will resume having regular meetings at the library.







Save the Date

Thursday, August 18 at 6:30 p.m. Bluegrass Banjo with Tommi Poelstra
Join us at the North Plains Public Library for an entertaining evening of bluegrass banjo and guitar accompaniment.
New Quilt Raffle


Many thanks to Westside Quilters Guild members for their generous donation of a new, colorful quilt for the Library to raffle as a fundraiser.
Tickets are now on sale and will be sold throughout the coming year until the winning ticket is drawn at the annual Elephant Garlic Festival in August 2016. Each ticket is $1, or 6 tickets will be issued for $5. This year's beautiful quilt was created by Marcia Elliott and is titled Japanese Lanterns. It will be continuously on display in the Library.


Earn a Donation for the Library through Fred Meyer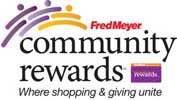 You can help the Friends of the North Plains Public Library just by shopping with your Fred Meyer Rewards Card.
Fred Meyer is donating $2.5 million per year to non-profits in Alaska, Idaho, Oregon and Washington, based on where their customers tell them to give.
Here's how the program works:
Sign up for the Community Rewards program by linking your Fred Meyer Rewards Card to the Friends of the North Plains Public Library. You can search for us by our name or by our non-profit number, 86408. Start here: www.fredmeyer.com/communityrewards
Then, every time you shop and use your Rewards Card, you are helping the Friends of the North Plains Public Library earn a donation!
You still earn your Rewards Points, Fuel Points, and Rebates, just as you do today.
If you do not have a Rewards Card, they are available at the Customer Service desk of any Fred Meyer store.
For more information, please visit www.fredmeyer.com/communityrewards.
Support Our Library with Every Amazon Purchase You Make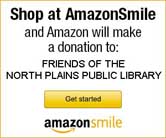 Did you know that Amazon will donate 0.5% of the price of your eligible purchases to the Friends of the North Plains Public Library?
AmazonSmile is a simple and automatic way for you to support the Library every time you shop, at no cost to you. When you shop at smile.amazon.com, you'll find the same low prices, selection, and shopping experience as at amazon.com, with the added bonus that Amazon will donate a portion of the purchase price to the Friends.
Sign up today, and make your choice be the Friends of the North Plains Public Library. Here's how…
Click on the Get Started Button in the Amazon Smile icon image.
Log in with your name and password.
Select the Friends of the North Plains Public Library as your designated charity.
Start shopping!
Bubble-Wrap Drive


Members of the Friends of the Library are collecting donations of small-bubble-sized bubble-wrap. Please bring your clean bubble-wrap donations (no tape attached to it) to the Jessie Mays
Community Hall and put it through the slot to the right of the door to the annex.
Many Thanks to Robinson's Ltd Floral & Events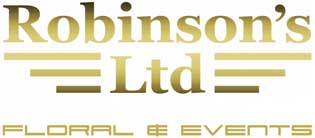 The North Plains Public Library and the Friends of the Library want to thank Nikki Robinson of Robinson's Ltd Floral & Events for her many generous gifts of floral arrangements provided for our Library's receptions and events.
We are very grateful for the community support from our local businesses.





Many Thanks to North Plains RV and Self Storage

The Friends of the Library have been given a free storage unit to house books between sales events. Friends members, city staff, and library staff are very grateful for this donation.
We applaud the corporate support shown by owner Jeff Jensen and manager of operations, John Eisenbarth.