Children's Storytime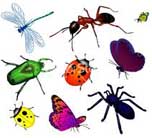 Children ages 0-6 are invited to participate every Wednesday at 11:30 a.m. in the children's section of the Library.
–September 28 Storytime with Youth Librarian Jackie: Bugs and Insects





Book Babies Storytimes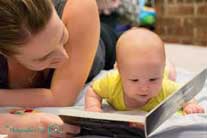 Babies 0-12 months are invited to hear stories, enjoy finger plays, and share songs and rhymes with Early Childhood Specialist Lauren every Wednesday at 10:30 a.m. in the children's section of the library.
Library Book Club


On Wednesday, September 28 beginning at 7 p.m. at the Library, the book Neurotribes: The Legacy of Autism and the Future of Neurodiversity by Steve Silberman will be discussed.
From the website goodreads.com: "A New York Times bestseller and winner of the 2015 Samuel Johnson Prize for non-fiction, this groundbreaking book upends conventional thinking about autism and suggests a broader model for acceptance, understanding, and full participation in society for people who think differently."
New members are welcome to attend. Refreshments will be served.


Farewell Reception for Debbie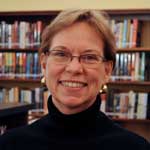 Come say goodbye! There will be a farewell reception for retiring Library Director Debbie Brodie on Friday, September 30 from 5 to 7 p.m. at the library.
Brodie has worked part time for the city since January 2010. The Friends of the North Plains Public Library will host the reception, and the public is welcome to drop in to say goodbye.






Meet North Plains' New Library Director Will Worthey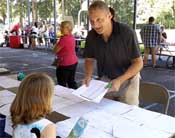 You are invited! The City of North Plains has hired Will Worthey as its new full time Library Director. He will begin work on September 1, and there will be a welcome reception for him on Friday, September 16 from 5 to 7 p.m. at the library.
Worthey replaces part time Library Director Debbie Brodie who will retire at the end of the month. The Friends of the North Plains Public Library will host the reception, and the public is welcome to drop in to meet him.



Lucky Barcode Contest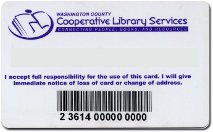 Since 1987, Library Card Sign-up Month has been held each September to mark the beginning of the school year. It is a time when the American Library Association and libraries across the country remind parents that a library card is the most important school supply of all.
Check the poster in the library each week in September to see if the last three digits on your library card match one of the numbers listed. You could win your choice of a Fannie May candy bar or a small bag of apples (generously supplied by Mason Hill Orchard).


Math Help Available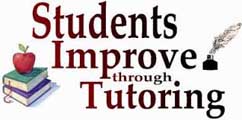 North Plains Public Library now has a math and science tutor to assist students. Volunteer Stacie will be available for two half-hour segments each Tuesday evening, one from 6-6:30 pm and the other from 6:30-7 p.m.. She will help in math from an elementary school level through calculus and in the sciences from an elementary school level through the college level.
Call the library at 503-647-5051 to sign up for a free tutoring session.


NEW Location for the Friends Online Book Sales Project


The Friends of the North Plains Public Library online book sales location has moved from the Jessie Mays Community Hall Annex to the Yellow House across the street from the library. The address is 31311 NW Commercial Street. Here are two ways the Friends can use your help:
1) Bring your donations of gently used Books, DVDs and Audio Books to the Yellow House. Please leave the books on the front porch in the plastic container provided.

2) Join us by giving 2 hours of your time a week to help list books for sale on Amazon. We will teach you how!
Email contact for more information: friendsnppl@gmail.com.
September Quilt Display


The quilt to be exhibited in September is owned by Marta Lansing of the West Side Quilters Guild.
Marta loved the black wine-glass fabric that had been in her stash awhile, and she had been looking for just the right pattern with which to use it. That pattern eventually showed up in a magazine, possibly Fons and Porter. A cork fabric, also from her stash, was chosen as the perfect complement. The wine-stain backing sparked a country-wide search which was finally fulfilled. When finally assembled, Marta then quilted her work with a wine-glass theme and aptly named it "Just for Fun!"



Art Exhibit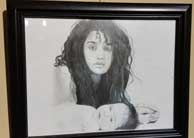 The art exhibit in September and October features drawings by talented Glencoe High School student and North Plains teen library volunteer Cassidy Fink.








Save the Date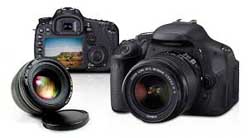 Thursday, October 27, 6 to 9 p.m. – Explore the Creative Art of Digital Photography
(attendance by lottery, limited to 20 participants)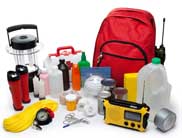 Tuesday, November 15, 7 to 8 p.m. – American Red Cross Emergency Preparedness Class
(suitable for ages 10 and above).






Earn a Donation for the Library through Fred Meyer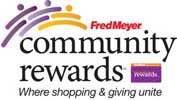 You can help the Friends of the North Plains Public Library just by shopping with your Fred Meyer Rewards Card.
Fred Meyer is donating $2.5 million per year to non-profits in Alaska, Idaho, Oregon and Washington, based on where their customers tell them to give.
Here's how the program works:
Sign up for the Community Rewards program by linking your Fred Meyer Rewards Card to the Friends of the North Plains Public Library. You can search for us by our name or by our non-profit number, 86408. Start here: www.fredmeyer.com/communityrewards
Then, every time you shop and use your Rewards Card, you are helping the Friends of the North Plains Public Library earn a donation!
You still earn your Rewards Points, Fuel Points, and Rebates, just as you do today.
If you do not have a Rewards Card, they are available at the Customer Service desk of any Fred Meyer store.
For more information, please visit www.fredmeyer.com/communityrewards.
Support Our Library with Every Amazon Purchase You Make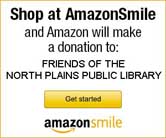 Did you know that Amazon will donate 0.5% of the price of your eligible purchases to the Friends of the North Plains Public Library?
AmazonSmile is a simple and automatic way for you to support the Library every time you shop, at no cost to you. When you shop at smile.amazon.com, you'll find the same low prices, selection, and shopping experience as at amazon.com, with the added bonus that Amazon will donate a portion of the purchase price to the Friends.
Sign up today, and make your choice be the Friends of the North Plains Public Library. Here's how…
Click on the Get Started Button in the Amazon Smile icon image.
Log in with your name and password.
Select the Friends of the North Plains Public Library as your designated charity.
Start shopping!
Bubble-Wrap Drive


Members of the Friends of the Library are collecting donations of small-bubble-sized bubble-wrap. Please bring your clean bubble-wrap donations (no tape attached to it) to the Jessie Mays
Community Hall and put it through the slot to the right of the door to the annex.
Many Thanks to Robinson's Ltd Floral & Events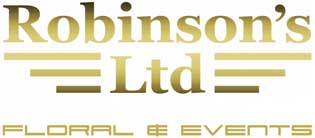 The North Plains Public Library and the Friends of the Library want to thank Nikki Robinson of Robinson's Ltd Floral & Events for her many generous gifts of floral arrangements provided for our Library's receptions and events.
We are very grateful for the community support from our local businesses.





Many Thanks to North Plains RV and Self Storage

The Friends of the Library have been given a free storage unit to house books between sales events. Friends members, city staff, and library staff are very grateful for this donation.
We applaud the corporate support shown by owner Jeff Jensen and manager of operations, John Eisenbarth.