Ten-Year Library Anniversary Gala

Come one, come all! Join us at the library to celebrate ten years of service in our beautiful building on Friday, April 29 from 6 to 8 p.m.
It was on this same day in 2006 that our doors first opened to the public. Wayne Holm and his wife Jeanie donated the building to the Friends of the North Plains Public Library. The City of North Plains is responsible for its operations and upkeep. Read about our history (http://nplibrary.org/about-us/library-history/) and come celebrate with us!




Children's Storytime

Children ages 0-6 are invited to participate every Wednesday at 11:30 a.m. in the children's section of the Library.
–May 4 Storytime with Miss Marion: Flowers
–May 11 Storytime with Teacher Barbara: Silly Animals
–May 18 Special Guest Storytime: K9 Officer Mox Herrman and his Police Dog Mav
–May 25 Storytime with Youth Librarian Jackie: Farms


Book Babies Storytimes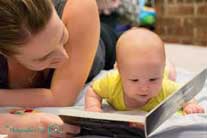 Babies 0-12 months are invited to hear stories, enjoy finger plays, and share songs and rhymes with Early Childhood Specialist Lauren every Wednesday at 10:30 a.m. in the children's section of the library.
This is a free program that precedes the library's regular Storytime for children up to 6 years old.




First Friday Flick

Join us at the Jessie Mays Community Hall on Friday, May 6 at 6 p.m. for a free showing of a British stop-motion animated movie.
As leader of his flock, the hero thinks and acts like a person in the barnyard, which usually gets him into madcap adventures and into trouble.
Popcorn will be served.
Free Comic Books!

Celebrate and discover the amazing world of comic books! Stop by the Library between 11 a.m. and 4 p.m. on Saturday, May 7, during North Plains' citywide Garage Sale Madness Day, to receive your own free comic book provided by Diamond Comic Book Distributors.
Free Comic Book Day is an annual event sponsored across North America by participating comic book specialty shops.




Friends of the Library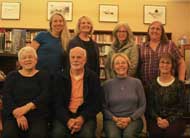 There will be a general meeting of the Friends on Monday, May 9 at the library beginning at 7 p.m. They'll be touring the new "Friends Online Book Sale" House, FOBS for short. Come see what's new!
New members are welcome to attend.




Craft Guild Meeting

The dedicated group of knitters, crocheters, and quilters that formerly met monthly in the evenings has now moved its get-togethers to the second Tuesday MORNING of each month from 8 to 10 a.m. Anyone interested in gathering for camaraderie (and coffee) as you work on your individual projects is welcome to do so at the library.
Bring your yarn or cloth and needles (or other craft projects) and expect to make new friends and share ideas. The next get-together will be on Tuesday, May 10.
(Note: this is intended to be an informal get-together of crafters; individual or class instruction will not be available.)
Growing Tomatoes in the Pacific Northwest

Tomatoes are one of the most popular garden vegetables in the country, and everyone knows that the best tasting tomatoes are home-grown. But sometimes our Pacific Northwest weather can make growing them a challenge.
Please join us at the North Plains Public Library on Thursday, May 12 from 6:30-8 p.m. for a free lecture/slide show on how to successfully grow tomatoes in our cooler climate and with our short "warm season." OSU Extension Service Master Gardener Bob Falconer will share the tips and techniques that will let you grow tomatoes like a pro. Topics covered are choosing the right tomato, planting times and techniques, fertility, pest and disease management, pruning and more.
Super Saturday – The Portland Ballet

Members of The Portland Ballet Youth Company will come to North Plains to perform in the fifth annual preview of excerpts from the upcoming Spring Concert.
This free program will begin at 1 p.m. on Saturday, May 14 at the Jessie Mays Community Hall. The excerpts will include both traditional and modern pieces.
All ages are welcome.



Fifth Annual Haiku Contest

Celebrate Poetry with us by entering your haiku poems through May 18.
This year's theme is Alice in Wonderland/Alice Through the Looking Glass – recognizing the new movie, Alice Through the Looking Glass, to be released on May 27.
Contest winners from each of three age groups (K-6, 7-12, Adult) will each receive $20 gift certificates to Regal Cinemas, good for seeing any movie.



Library Board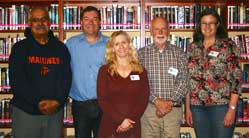 There will be a meeting of the Library Board on Wednesday, May 18 at the library beginning at 7 p.m.
There will be an opening on the board to fill a four-year term from July 1, 2016 through June 30, 2020. This position requires that the appointee reside within the city limits of North Plains. Applications may be found online or at the North Plains City Hall and must be submitted to City Hall by May 16, 2016. City Council will make the appointment at its June 20 meeting.



Art Exhibit

The art exhibit in May and June will feature photographs by Alicia Kroell.
Alicia is interested in travel and the tourists that come with the territory. She recently spent a year teaching English in Prague and traveling throughout Europe. Visiting many "must-see" sites, she was intrigued by the collective experience of tourists. The guides we follow, the souvenirs we buy, and even the photos we take all have a certain likeness; but, for the traveler, it's remarkably unique.
Alicia is originally from North Plains, and she studied Studio Art and Photography at Lewis and Clark College in Portland. She continues to live and work in Portland as a freelance photographer.


Morning Coffee Cart

We want you to think of the North Plains Public Library as your "third" place – the place besides home (number 1) and work (number 2) where residents automatically know to go for meetings, to take classes, to hang out. This is about the LIBRARY being the living room or the front porch of our community.
Although regular library services (computer access, staff assistance) are not available until 10 a.m., we now open our doors every weekday morning at 8 a.m. for you to come have a cup of coffee ($1 for 12 oz, $.50 for refills), read a newspaper (USA Today, Oregonian, Hillsboro Tribune, Hillsboro Argus) or magazines, and check out holds and other library materials on the SelfCheck machine. Come enjoy our beautiful library and what it has to offer while enjoying a fresh brew, served by our dedicated cadre of Library Volunteers.


Library Book Club

On Wednesday, May 25 beginning at 7 p.m. at the Library, the book The Invention of Wings by Sue Monk Kidd will be discussed.
From the publisher: "Hetty "Handful" Grimke, is a slave in early nineteenth century Charleston. She yearns for life beyond the suffocating walls that enclose her within the wealthy Grimke household. The Grimke's daughter, Sarah, is also hemmed in – by the limits imposed on women of that time. Kidd's sweeping novel is set in motion on Sarah's eleventh birthday, when she is given ownership of ten year old Handful, who is to be her handmaid. We follow their remarkable journeys over the next thirty five years, as both strive for a life of their own, dramatically shaping each other's destinies and forming a complex relationship marked by guilt, defiance, estrangement and the uneasy ways of love."
New members are welcome to attend. Refreshments will be served.
Outdoor Survival Skills Program

Peter Michael Bauer, director of Rewild Portland, will give a free presentation at the North Plains Library on survival skills, ancestral technology, and their importance in modern wilderness excursions.
Join us on Thursday, May 26 at 6:30 p.m. to learn the basic "10 essentials" of survival that will keep you alive in the wilderness. Bauer's slide show will also feature a side-by-side comparison of modern gear and its ancient counterpart – steel knives vs. stone knives, synthetic sleeping bags vs. hand-felted wool blankets, and more. Rewild focuses on environmental education through earth-based arts, traditions, and technologies. Bauer's presentation will emphasize how these skills apply to our modern times, how they can help us lead more fulfilling lives, and how this basic knowledge can prepare us for a sustainable future.
Rewild Portland is an environmental, education-focused, non-profit organization that offers educational workshops and programs, community-building events, and ecological restoration. For more information, visit http://www.rewildportland.com.
May Quilt Display

The quilt to be displayed in May is called "Dingbats" and was pieced and machine quilted by West Side Quilters Guild member Sue Hauser.
Sue started this 65″ x 90″ quilt in a workshop for members of the Guild in 2015. The pattern was designed by Sam Hunter of Hunter's Design Studio. Sue had a small piece of ornate striped fabric in her fabric stash for several years, saving it for something "special." When she was planning this quilt, looking for a nice striped fabric, she knew she had found that special project. She used a very small amount of black fabric and a whole bolt of ecru fabric to pair with the stripe. The workshop instructor taught the quilters in the class that the large amount of background fabric (the ecru) and the small amount of a fabric that "pops" (the black) should be the supporting actors to make striped spokes stand out as the star. Sue's quilt hung in the Westside Quilters' Guild bi-annual quilt show in 2015. She says that of the many quilts she's made, this is one of her favorites.

Volunteer Math Tutor Needed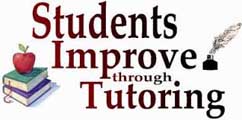 North Plains Public Library is seeking a Math Tutor to assist students at various proficiency levels from elementary through high school grades. Applicants will be processed through the library's regular Volunteer Program which requires fingerprinting and a background check. Please call Carol Aldrich, Library Volunteer Coordinator, at 503-647-5051 to learn more about this opportunity.




Writer's Group

This group is currently taking a hiatus. In the fall, it will be determined if members will resume having regular meetings at the library.







Save the Dates

Thursday, June 9, 6:30 p.m. Author and Holocaust Survivor Alter Weiner at Jessie Mays Community Hall.
Alter Wiener is one of the very few Holocaust survivors still living in the Portland area. He has shared his life story in the State of Oregon and Washington with 960 audiences in universities, colleges, schools, churches, synagogues, temples, prisons, companies and book clubs. He was interviewed by radio, TV stations and newspapers. Mr. Wiener received an Honorary Bachelor Degree from Warner Pacific College, an Honorary Law Degree from Lewis & Clark Law School, and the prestigious Americanism Medal from the Daughters of the American Revolution.
Mr. Wiener's autobiography "From a Name to a Number" was published in April 2007.






Thursday, June 23, 7 p.m. – Guitar Music Concert featuring Gayle Ritt at North Plains Public Library.







New Quilt Raffle


Many thanks to Westside Quilters Guild members for their generous donation of a new, colorful quilt for the Library to raffle as a fundraiser.
Tickets are now on sale and will be sold throughout the coming year until the winning ticket is drawn at the annual Elephant Garlic Festival in August 2016. Each ticket is $1, or 6 tickets will be issued for $5. This year's beautiful quilt was created by Marcia Elliott and is titled Japanese Lanterns. It will be continuously on display in the Library.


Earn a Donation for the Library through Fred Meyer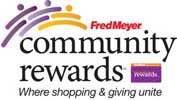 You can help the Friends of the North Plains Public Library just by shopping with your Fred Meyer Rewards Card.
Fred Meyer is donating $2.5 million per year to non-profits in Alaska, Idaho, Oregon and Washington, based on where their customers tell them to give.
Here's how the program works:
Sign up for the Community Rewards program by linking your Fred Meyer Rewards Card to the Friends of the North Plains Public Library. You can search for us by our name or by our non-profit number, 86408. Start here: www.fredmeyer.com/communityrewards
Then, every time you shop and use your Rewards Card, you are helping the Friends of the North Plains Public Library earn a donation!
You still earn your Rewards Points, Fuel Points, and Rebates, just as you do today.
If you do not have a Rewards Card, they are available at the Customer Service desk of any Fred Meyer store.
For more information, please visit www.fredmeyer.com/communityrewards.
Support Our Library with Every Amazon Purchase You Make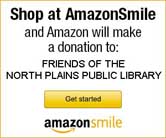 Did you know that Amazon will donate 0.5% of the price of your eligible purchases to the Friends of the North Plains Public Library?
AmazonSmile is a simple and automatic way for you to support the Library every time you shop, at no cost to you. When you shop at smile.amazon.com, you'll find the same low prices, selection, and shopping experience as at amazon.com, with the added bonus that Amazon will donate a portion of the purchase price to the Friends.
Sign up today, and make your choice be the Friends of the North Plains Public Library. Here's how…
Click on the Get Started Button in the Amazon Smile icon image.
Log in with your name and password.
Select the Friends of the North Plains Public Library as your designated charity.
Start shopping!
Bubble-Wrap Drive


Members of the Friends of the Library are collecting donations of small-bubble-sized bubble-wrap. Please bring your clean bubble-wrap donations (no tape attached to it) to the Jessie Mays
Community Hall and put it through the slot to the right of the door to the annex.
Many Thanks to Robinson's Ltd Floral & Events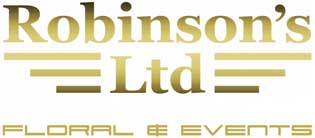 The North Plains Public Library and the Friends of the Library want to thank Nikki Robinson of Robinson's Ltd Floral & Events for her many generous gifts of floral arrangements provided for our Library's receptions and events.
We are very grateful for the community support from our local businesses.





Many Thanks to North Plains RV and Self Storage

The Friends of the Library have been given a free storage unit to house books between sales events. Friends members, city staff, and library staff are very grateful for this donation.
We applaud the corporate support shown by owner Jeff Jensen and manager of operations, John Eisenbarth.