Writer's Group

Share your writing projects and receive feedback from peers on Thursday, February 4 at 6:30 p.m. New members are welcome to join. (This is not a teacher/trainer-led class.)
Check out this link to Creative Writing Prompts!




First Friday Flick

Join us at Jessie Mays Community Hall on Friday, February 5 at 6 p.m. to watch a PG-rated, computer-animated family comedy film from Universal Pictures.
This is a spin-off/prequel to the Despicable Me movies.




Blind Date with a Book

Can't decide what to read next? Looking for something new? Let us surprise you. We are playing matchmaker for our library patrons, introducing you to our favorite titles! With Valentine's Day fast approaching, this is the perfect way for you to fall in love with our books.
Throughout the month of February, you will find specially-wrapped books next to our new book display covered in plain brown paper. No authors listed, no titles, just hints about the genre and age group (teen or adult). Choose one, take it home, unwrap, and read! Then, fill out the review card found inside the book and bring it back to the Library where it will be entered in a drawing to win a $20 Barnes & Noble gift card. Return the book, and go on another blind date!


Friends of the Library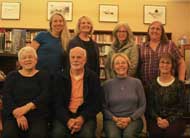 There will be a general meeting of the Friends on Monday, February 8 at the library beginning at 7 p.m.
New members are welcome to attend.





Children's Storytime

Children ages 0-6 are invited to participate every Wednesday at 11:30 a.m. in the children's section of the Library.
–February 10 Storytime with Teacher Barbara: Hats
–February 17 Special Guest Storytime: Firefighters from WCFD #2
–February 24 Storytime with Youth Librarian Jackie: Pirates



Artist Trading Card Workshop

The North Plains Public Library will host a free art workshop for adults led by Hillsboro craft artist Marie Buckley. Artist Trading Cards (also known as ATCs) are miniature works of art about the size of a baseball card. This is a fun way to create, connect and swap art with other artists.
Marie has made personal collage journals for the past few years and subsequently started making Artist Trading Cards. "I love the fun and friendships that develop through ATCs!" she says.
The workshop will take place on Thursday, February 11 from 6:30 to 8 pm at the Library. It would be helpful, but not necessary, for participants to bring scissors, special paper, buttons, ribbons and other materials you may want to use. Registration is required, and the workshop is limited to 15 people. Call the library at 503 647-5051 to sign up.
Super Saturday – The Curt Show

Join us at the Jessie Mays Community Hall on Saturday, February 13 from 1-3 p.m. for some seriously funny juggling.
With a style all his own, Curtis Carlyle fuses world-class juggling skills and fresh, innovative comedy. He has been touring the country and astounding audiences for more than ten years, receiving enthusiastic praise for his unique take on classic circus skills. An award winning juggler, Curt has received a bronze medal from the International Jugglers' Association along with countless accolades from regional juggling festivals and competitions.
Curt will make our event one you will never forget. All ages are welcome to attend.

Library Closure

The Library will be closed on Monday, February 15 for Presidents' Day.




Artwork on Exhibit

John Driscoll, North Plains resident, photographer and naturalist, will be exhibiting some of his favorite photos at the Library through the month of February.
His works feature local images as well as those captured while traveling to western British Columbia and Alaska. He has been photographing for several years, especially focusing on nature. John is also a volunteer naturalist for Metro and Tualatin Riverkeepers, leading field trips for school-aged children.




February Quilt Display

The quilt on display above the checkout desk throughout the month of February was created by Westside Quilters Guild member Nancy Stober and is titled Strip My Heart.
The quilt is 40″ X 50″ and is from the book, "Strips and Strings," written by Evelyn Sloppy and published by That Patchwork Place in 2003. Stober says, "I probably made this quilt about ten years ago. I love hearts, Valentine's Day, and red, so this was the perfect pattern for my February wall hanging. I love Evelyn Sloppy's patterns and have made several of them from three of the books she published. I have a lot of strips and strings so this book has gotten a lot of use."



Library Board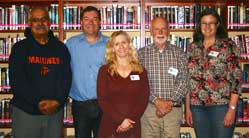 There will be a regular meeting of the Library Board on Wednesday, February 17 at the library beginning at 7 p.m.
The public is welcome to attend and the agenda will be available a week prior to the meeting.





Library Book Club

On Wednesday, February 24 beginning at 7 p.m. at the Library, the Book Club will meet to discuss The Unwinding: An Inner History of the New America by George Packer.
A New York Times Bestseller, The Unwinding is a riveting examination of a nation in crisis, from one of the finest political journalists of our generation.
Summary: American democracy is beset by a sense of crisis. Seismic shifts during a single generation have created a country of winners and losers, allowing unprecedented freedom while rending the social contract, driving the political system to the verge of breakdown, and setting citizens adrift to find new paths forward. In The Unwinding, George Packer, author of The Assassins' Gate: America in Iraq, tells the story of the United States over the past three decades in an utterly original way, with his characteristically sharp eye for detail and gift for weaving together complex narratives.
The Unwinding journeys through the lives of several Americans, including Dean Price, the son of tobacco farmers, who becomes an evangelist for a new economy in the rural South; Tammy Thomas, a factory worker in the Rust Belt trying to survive the collapse of her city; Jeff Connaughton, a Washington insider oscillating between political idealism and the lure of organized money; and Peter Thiel, a Silicon Valley billionaire who questions the Internet's significance and arrives at a radical vision of the future. Packer interweaves these intimate stories with biographical sketches of the era's leading public figures, from Newt Gingrich to Jay-Z, and collages made from newspaper headlines, advertising slogans, and song lyrics that capture the flow of events and their undercurrents.
The Unwinding portrays a superpower in danger of coming apart at the seams, its elites no longer elite, its institutions no longer working, its ordinary people left to improvise their own schemes for success and salvation. Packer's novelistic and kaleidoscopic history of the new America is his most ambitious work to date.
New members are welcome to attend. Refreshments will be served.
Lego Palooza

Drop in between 11 a.m. and 2 p.m. on the holiday, Monday, February 15, for Lego Palooza at the Jessie Mays Community Hall.
Hang out and build with Legos or Duplos that we provide. (Please leave yours at home and ours there.) Kids, teens, and adults are welcome to participate.





Free Math and Science Tutoring

North Plains Public Library now has a Math and Science Tutor available to assist students every other Saturday.
Math tutoring is available for students in elementary through college grade levels. Science tutoring is available for elementary and middle school grade levels.
Please call the library at 503-647-5051 to make a reservation.


Save the Dates – Art of the Story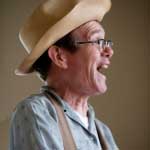 Washington County Cooperative Library Services (WCCLS) will host its 12th Annual Storytelling Festival from April 2-9. The week-long extravaganza features twelve unique storytelling performances throughout Washington County. Admission is always free and all festival performances are designed for the enjoyment of adults.
The North Plains Public Library will host national storyteller Kevin Kling (http://www.kevinkling.com/) on Friday, April 8 beginning at 7 p.m. at the Pumpkin Ridge Golf Club.




Filing Taxes in 2016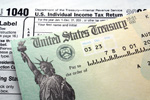 The Library will carry the most commonly used Federal forms and instructions.
Less common personal tax forms are also available for photocopying. Oregon state forms are available for photocopying. Ask at the front desk.
FILE ONLINE:
Federal: http://www.irs.gov
State: http://www.oregon.gov/DOR
Other States: http://www.taxadmin.org/state-tax-forms
HOW TO FILE FOR FREE ONLINE:
Federal and State: http://www.irs.gov/Filing/E-File-Options

"Free-file" is available for adjusted gross incomes of $60,000 or less. This method is through the IRS website and links to tax software companies who offer free filing for taxpayers who meet certain parameters. Even if taxpayers do not qualify to use any of the companies' filing services, this site itself offers free fill-able forms and free filing.
ORDER FORMS BY PHONE:
Federal: 800-829-3676 (24 hours)
Fed Teletax: 800-829-1040
Fed via fax: 702-368-9694
State: 800-356-4222 (toll-free in OR)
State TTY: 800-886-7204
PHONE TAX ASSISTANCE:
Federal: 800-829-1040
Oregon: 800-356-4222
Oregon Out of State: 503-378-4988
ORDER STATE FORMS BY MAIL:
FORMS
Oregon Department of Revenue
PO Box 14999
Salem, OR 97309-0990
New Quilt Raffle


Many thanks to Westside Quilters Guild members for their generous donation of a new, colorful quilt for the Library to raffle as a fundraiser.
Tickets are now on sale and will be sold throughout the coming year until the winning ticket is drawn at the annual Elephant Garlic Festival in August 2016. Each ticket is $1, or 6 tickets will be issued for $5. This year's beautiful quilt was created by Marcia Elliott and is titled Japanese Lanterns. It will be continuously on display in the Library.


Earn a Donation for the Library through Fred Meyer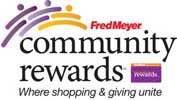 You can help the Friends of the North Plains Public Library just by shopping with your Fred Meyer Rewards Card.
Fred Meyer is donating $2.5 million per year to non-profits in Alaska, Idaho, Oregon and Washington, based on where their customers tell them to give.
Here's how the program works:
Sign up for the Community Rewards program by linking your Fred Meyer Rewards Card to the Friends of the North Plains Public Library. You can search for us by our name or by our non-profit number, 86408. Start here: www.fredmeyer.com/communityrewards
Then, every time you shop and use your Rewards Card, you are helping the Friends of the North Plains Public Library earn a donation!
You still earn your Rewards Points, Fuel Points, and Rebates, just as you do today.
If you do not have a Rewards Card, they are available at the Customer Service desk of any Fred Meyer store.
For more information, please visit www.fredmeyer.com/communityrewards.
Support Our Library with Every Amazon Purchase You Make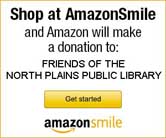 Did you know that Amazon will donate 0.5% of the price of your eligible purchases to the Friends of the North Plains Public Library?
AmazonSmile is a simple and automatic way for you to support the Library every time you shop, at no cost to you. When you shop at smile.amazon.com, you'll find the same low prices, selection, and shopping experience as at amazon.com, with the added bonus that Amazon will donate a portion of the purchase price to the Friends.
Sign up today, and make your choice be the Friends of the North Plains Public Library. Here's how…
Click on the Get Started Button in the Amazon Smile icon image.
Log in with your name and password.
Select the Friends of the North Plains Public Library as your designated charity.
Start shopping!
Bubble-Wrap Drive


Members of the Friends of the Library are collecting donations of small-bubble-sized bubble-wrap. Please bring your clean bubble-wrap donations (no tape attached to it) to the Jessie Mays
Community Hall and put it through the slot to the right of the door to the annex.
Many Thanks to Robinson's Ltd Floral & Events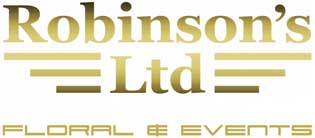 The North Plains Public Library and the Friends of the Library want to thank Nikki Robinson of Robinson's Ltd Floral & Events for her many generous gifts of floral arrangements provided for our Library's receptions and events.
We are very grateful for the community support from our local businesses.





Many Thanks to North Plains RV and Self Storage

The Friends of the Library have been given a free storage unit to house books between sales events. Friends members, city staff, and library staff are very grateful for this donation.
We applaud the corporate support shown by owner Jeff Jensen and manager of operations, John Eisenbarth.