Children's Storytime

Children ages 0-6 are invited to participate every Wednesday at 11:30 a.m. in the children's section of the Library.
–July 27 Storytime with Miss Carol: Chickens and Foxes
–August 3 Storytime with Miss Marion: Cats and Dogs
–August 10 Storytime with Miss Barbara: Friendship
–August 17 Special Guest Storytime: MetroWest Ambulance
–August 24 Storytime with Miss Carol: Kangaroos and Pockets
–August 31 Storytime with Youth Librarian Jackie: Dragons
Book Babies Storytimes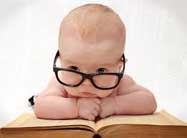 Babies 0-12 months are invited to hear stories, enjoy finger plays, and share songs and rhymes with Early Childhood Specialist Lauren every Wednesday at 10:30 a.m. in the children's section of the library.






Wacky Wednesday – Teatro Calamari

Join us at the Jessie Mays Community Hall, 30975 NW Hillcrest Street, on July 27 at 1 p.m. for an hour of free entertainment and fun.
Tim and his puppet pal, Plumkin, retell the story of the Three Pigs with suggestions given by the audience. Don't miss this hilarious and interactive puppet show! (program provided by the Washington County Cooperative Library Services)




Library Book Club

On Wednesday, July 27 beginning at 7 p.m. at the Library, the book Martin Marten by Brian Doyle will be discussed.
From the publisher: "Dave is fourteen years old, living with his family in a cabin on Oregon's Mount Hood (or as Dave prefers to call it, like the Native Americans once did, Wy'east). He is entering high school, adulthood on the horizon not far off in distance, and contemplating a future away from his mother, father, and his precocious younger sister. And Dave is not the only one approaching adulthood and its freedoms on Wy'east that summer. Martin, a pine marten (a small animal of the deep woods, of the otter/mink family), is leaving his own mother and siblings and setting off on his own as well. As Martin and Dave's paths cross on forest trails and rocky mountaintops, they — and we — witness the full, unknowable breadth and vast sweep of life, and the awe-inspiring interconnectedness of the world and its many inhabitants, human and otherwise. Martin Marten is a coming-of-age tale like no other, told in Brian Doyle's joyous, rollicking style."
New members are welcome to attend. Refreshments will be served.
Just for Teens

On Thursday, July 28 at 3 p.m. at the Jessie Mays Community Hall, join Darren Davis of Bluewater Productions for a Graphic Novel Workshop in which he will be demonstrating and teaching how to draw comics.
This teen event is open to those entering grades 6-12.




Evergreen Wings & Waves Waterpark

From June 17 through September 5, 2016, you can reserve a one-day use of the Evergreen Wings & Waves membership which admits two individuals into the Waterpark for FREE. The same person may only check out the Waterpark membership once during the summer of 2016; the Waterpark plans to track usage by name. Please note that any other attractions on the Evergreen campus are not included in this Waterpark membership.
This McMinnville, Oregon destination is an indoor, educational waterpark that includes 10 waterslides (ranging from slides for the little ones to slides for daredevils), a wave pool and a hands-on museum with 20+ educational exhibits dedicated to teaching students about the power of water. Slide out of a real Boeing 747 aircraft sitting on the roof, and enjoy a day of educational fun!
See Borrowing Rules for more information about how the pass may be used.
Call 1-503-434-4185 for Waterpark hours, policies and other information or visit the website at www.evergreenmuseum.org/waterpark.
NEW Location for the Friends Online Book Sales Project


The Friends of the North Plains Public Library online book sales location has moved from the Jessie Mays Community Hall Annex to the Yellow House across the street from the library. The address is 31311 NW Commercial Street. Here are two ways the Friends can use your help:
1) Bring your donations of gently used Books, DVDs and Audio Books to the Yellow House. Please leave the books on the front porch in the plastic container provided.

2) Join us by giving 2 hours of your time a week to help list books for sale on Amazon. We will teach you how!
Email contact for more information: friendsnppl@gmail.com.
Library Board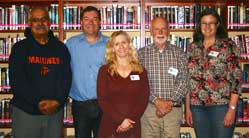 The Library Board meeting for July 20 has been CANCELLED. The next meeting will be held on August 17 at the library.







Math Help Available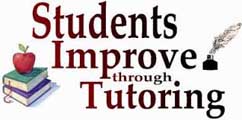 North Plains Public Library now has a math and science tutor to assist students. Volunteer Stacie will be available for two half-hour segments each Saturday morning, one from 10-10:30 and the other from 10:30-11. She will help in math from an elementary school level through calculus and in the sciences from an elementary school level through the college level.
Call the library at 503-647-5051 to sign up for a free tutoring session.


Art Exhibit

The art exhibit in July and August features photographs of the quilts exhibited in the library above the checkout desk during the previous 15 months, April 2015 through June 2016.
The photos were taken and framed by Library Board member Stephanie Farris.





Morning Coffee Cart

We want you to think of the North Plains Public Library as your "third" place – the place besides home (number 1) and work (number 2) where residents automatically know to go for meetings, to take classes, to hang out. This is about the LIBRARY being the living room or the front porch of our community.
Although regular library services (computer access, staff assistance) are not available until 10 a.m., we now open our doors every weekday morning at 8 a.m. for you to come have a cup of coffee ($1 for 12 oz, $.50 for refills), read a newspaper (USA Today, Oregonian, Hillsboro Tribune, Hillsboro Argus) or magazines, and check out holds and other library materials on the SelfCheck machine.
Come enjoy our beautiful library and what it has to offer while enjoying a fresh brew, served by our dedicated cadre of Library Volunteers.

July Quilt Display

The quilt on display through July features a patriotic theme and was made by North Plains resident Renee Wallace.
This is a 64" X 77" quilt designed by Diane Tomlinson, the associate editor of LOVE OF QUILTING. Renee used fabrics from the Stonehenge Stars and Stripes collection by Linda Ludovico.





Craft Guild Meeting

Join our informal group of knitters, crocheters, and crafters on our NEW meeting day and time: the first Tuesday evening of each month from 7 to 8 p.m. at the library. Bring your yarn or cloth and needles (or other craft projects) and enjoy the camaraderie as you work on your individual projects.
The group will take a summer break and have NO MEETING IN JULY. The next get-together will be on Tuesday, August 2 at 7 p.m. (Note: this is intended to be an informal get-together of crafters; individual or class instruction will not be available.)
Writer's Group

This group is currently taking a hiatus. In the fall, it will be determined if members will resume having regular meetings at the library.







Save the Date

Thursday, August 18 at 6:30 p.m. Bluegrass Banjo with Tommi Poelstra
If you've ever wanted to know more about bluegrass banjo, how to become part of the Portland bluegrass community, or just want to hear what bluegrass music sounds like, join us on Thursday, August 18 at 6:30 p.m. at the North Plains Public Library for an entertaining evening of bluegrass banjo and guitar accompaniment. Tommi Poelstra picked up a banjo at age 40 and dove headlong into a world she knew nothing about. Six years later, she still loves strumming, singing, and learning about all things bluegrass. She will provide an opportunity to learn more about the basics of bluegrass banjo and how it differs from clawhammer or Irish banjo. Poelstra will be accompanied by fellow "bluegrasser" Fred Coates, who will assist with singing, harmony, and guitar backup. Coates has been strumming guitar for several decades and bringing laughter to the Portland bluegrass scene for well past 15 years. His soulful singing and cheerful outlook make it easy to see why he has been in several bands, why he is a natural entertainer, and why he emcees at various Washington and Oregon bluegrass festivals. This free event promises a memorable performance of music and educational entertainment. All ages are welcome to attend.
New Quilt Raffle


Many thanks to Westside Quilters Guild members for their generous donation of a new, colorful quilt for the Library to raffle as a fundraiser.
Tickets are now on sale and will be sold throughout the coming year until the winning ticket is drawn at the annual Elephant Garlic Festival in August 2016. Each ticket is $1, or 6 tickets will be issued for $5. This year's beautiful quilt was created by Marcia Elliott and is titled Japanese Lanterns. It will be continuously on display in the Library.


Earn a Donation for the Library through Fred Meyer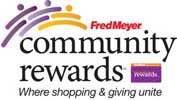 You can help the Friends of the North Plains Public Library just by shopping with your Fred Meyer Rewards Card.
Fred Meyer is donating $2.5 million per year to non-profits in Alaska, Idaho, Oregon and Washington, based on where their customers tell them to give.
Here's how the program works:
Sign up for the Community Rewards program by linking your Fred Meyer Rewards Card to the Friends of the North Plains Public Library. You can search for us by our name or by our non-profit number, 86408. Start here: www.fredmeyer.com/communityrewards
Then, every time you shop and use your Rewards Card, you are helping the Friends of the North Plains Public Library earn a donation!
You still earn your Rewards Points, Fuel Points, and Rebates, just as you do today.
If you do not have a Rewards Card, they are available at the Customer Service desk of any Fred Meyer store.
For more information, please visit www.fredmeyer.com/communityrewards.
Support Our Library with Every Amazon Purchase You Make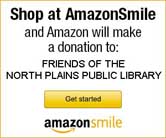 Did you know that Amazon will donate 0.5% of the price of your eligible purchases to the Friends of the North Plains Public Library?
AmazonSmile is a simple and automatic way for you to support the Library every time you shop, at no cost to you. When you shop at smile.amazon.com, you'll find the same low prices, selection, and shopping experience as at amazon.com, with the added bonus that Amazon will donate a portion of the purchase price to the Friends.
Sign up today, and make your choice be the Friends of the North Plains Public Library. Here's how…
Click on the Get Started Button in the Amazon Smile icon image.
Log in with your name and password.
Select the Friends of the North Plains Public Library as your designated charity.
Start shopping!
Bubble-Wrap Drive


Members of the Friends of the Library are collecting donations of small-bubble-sized bubble-wrap. Please bring your clean bubble-wrap donations (no tape attached to it) to the Jessie Mays
Community Hall and put it through the slot to the right of the door to the annex.
Many Thanks to Robinson's Ltd Floral & Events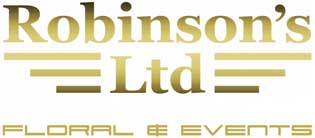 The North Plains Public Library and the Friends of the Library want to thank Nikki Robinson of Robinson's Ltd Floral & Events for her many generous gifts of floral arrangements provided for our Library's receptions and events.
We are very grateful for the community support from our local businesses.





Many Thanks to North Plains RV and Self Storage

The Friends of the Library have been given a free storage unit to house books between sales events. Friends members, city staff, and library staff are very grateful for this donation.
We applaud the corporate support shown by owner Jeff Jensen and manager of operations, John Eisenbarth.