First Friday Flick

Join us at the Library on March 7 at 6 p.m. to watch Cloudy With a Chance of Meatballs 2, a PG-rated, animated family comedy sequel about an island of menacing food-animals. (This movie was previously scheduled to be shown on Friday, February 7, but the showing was cancelled due to inclement weather).
Seating is limited. Refreshments will be served.
Community Food Conversation

Join us at the Library on Saturday, March 8, 2014 from 9:00 a.m. – 11:00 a.m. The Library will be hosting a conversation around the food, resources, needs, and opportunities of the North Plains Community facilitated by the Oregon Food Bank. The purpose of this conversation is to share knowledge, ideas, and concerns revolving around food to strengthen the community.
Addressing such issues as:
• Alleviating hunger
• Supporting local farmers
• Accessing local food
• And more…
Local bakery treats and snacks will be provided. For more information please contact Jessica Abad at the Food Bank at (503)439-6510 x3337
Super Saturday – Painting / Pizza Party

Join us on Saturday, March 8 at 1 p.m. at the Jessie Mays Community Hall for this special Super Saturday painting event with free pizza!
Participants will paint the backdrop created by local artist Dylan King for the upcoming Art of the Story Festival in North Plains which will take place on Wednesday, April 9 with professional storyteller, Olga Loya.
Affordable Care – Cover Oregon
There is just one more chance to hear Cover Oregon Educator (and North Plains Library staff member), Donna Medica, speak about affordable health care insurance and how to access financial help to pay for coverage before the March 31 open enrollment signup deadline. This presentation is free and open to the public:
• Saturday, March 8, at 11 a.m. at West Slope Community Library, 3678 SW 78th Avenue, Portland.
Haiku Contest For All Ages

Get ready for the release of the movies Divergent and the Muppets Most Wanted with our Haiku Contest!
Enter a Haiku about one of these two movies and bring it to the Library between March 1-17. Enter as many times as you want! Winners will receive two movie tickets to see a movie of their choice! There will be one winner chosen from each of the following categories: children, teen and adult.
Friends of the Library Meeting

There will be a regular meeting of the Friends on Monday, March 10 at the Library from 7:30-9 p.m.
New members are welcome to attend.
Support Our Library with Every Amazon Purchase You Make
Did you know that Amazon will donate 0.5% of the price of your eligible purchases to the Friends of the North Plains Public Library?
AmazonSmile is a simple and automatic way for you to support the Library every time you shop, at no cost to you. When you shop at smile.amazon.com, you'll find the same low prices, selection, and shopping experience as at amazon.com, with the added bonus that Amazon will donate a portion of the purchase price to the Friends.
Sign up today, and make your choice be the Friends of the North Plains Public Library. Here's how…
Click on the Get Started Button in the Amazon Smile icon image.
Log in with your name and password.
Select the Friends of the North Plains Public Library as your designated charity.
Start shopping!
Children's Storytime

Children ages 0-6 are invited to participate every Wednesday at 11:30 a.m. in the children's section of the Library.
-March 12 Storytime with Children's Librarian Kay: Multicultural
-March 19 Special Guest Storytime: Becky's 4H Bunnies
-March 26 Storytime with Youth Librarian Jackie: Spring
Artwork on Exhibit

Local high school student, Dylan King, will show his original drawings, cartoons, and caricatures in March and April.
Meet the artist at a special reception on Friday, March 14 from 6-7:30 p.m. at the Library. Refreshments will be served.
Library Board Meeting

The next meeting of the Library Board will begin at 7:30 p.m. on Wednesday, March 19, at the Library.
The public is welcome to attend and the agenda will be available a week prior to the meeting.
Library Book Club
The Language of Flowers by Vanessa Diffenbaugh will be discussed on Wednesday, March 26 beginning at
7:30 p.m. at the Library.
A mesmerizing, moving, and elegantly written debut novel, The Language of Flowers beautifully weaves past and present, creating a vivid portrait of an unforgettable woman whose gift for flowers helps her change the lives of others even as she struggles to overcome her own troubled past. Refreshments will be served.
New members are always welcome.
Quilt Display

The March quilt on display is called "Springtime in Oregon"and was made by Jami Stevenson.
Save the Date – April 9 – Art of Storytelling Festival

Join us at Jessie Mays Community Hall at 7 p.m. on April 9th to listen to folk tales, myths, legends, and magical stories from around the globe. With an emphasis on Latin American Stories, Olga Loya is a nationally recognized bilingual storyteller from San Jose, California. She performs a large repertoire of family and personal stories.
Loya has been a featured teller at the Latin-American Storytelling Festival in Guadalajara, Mexico, and twice has been featured at the National Storytelling Festival in Jonesborough, Tennessee. Loya is a National Storytelling Network recipient of the 2013 Oracle Award for the Circle of Excellence.
Filing Taxes in 2014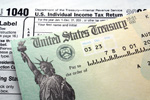 The Library will carry the most commonly used forms and instructions.
Less common forms are also available for photocopying.
FILE ONLINE:
Federal: http://www.irs.gov
State: http://www.oregon.gov/DOR
Other States: http://www.taxadmin.org/fta/link/forms.html
HOW TO FILE FOR FREE ONLINE:
Federal and State: http://freefile.irs.gov/
This method is through the IRS website and links to tax software companies who offer free filing for filers who meet certain parameters. If not qualifying for any of the companies, this
site offers free fill-able forms and free filing.
Federal and State: www.myfreetaxes.com
This method offered by the IRS is free to all who have income of $58,000 or less.
ORDER FORMS BY PHONE:
Federal: 800-829-3676 (24 hours)
Fed Teletax: 800-829-1040
Fed via fax: 702-368-9694
State: 800-356-4222 (toll-free in OR)
State TTY: 800-886-7204
PHONE TAX ASSISTANCE:
Federal: 800-829-1040
State: 503-378-4988
ORDER STATE FORMS BY MAIL:
FORMS
Oregon Department of Revenue
PO Box 14999
Salem, OR 97309-0990
Bubble-Wrap Drive


Members of the Friends of the Library are collecting donations of small-bubble-sized bubble-wrap. Please bring your clean bubble-wrap donations (no tape attached to it) to the Jessie Mays
Community Hall and put it through the slot to the right of the door to the annex.
Many Thanks to North Plains RV and Self Storage

The Friends of the Library have been given a free storage unit to house books between
sales events. Friends members, city staff, and library staff are very grateful for this donation. We applaud the corporate support shown by owner Jeff Jensen and manager of operations,
John Eisenbarth.